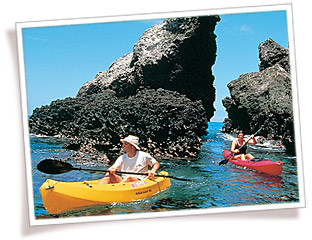 Backroads vacations are designed for all levels of bicyclists, walkers and multisport enthusiasts. Some trips are more challenging than others. Talk to one of our agents about your current activity level and the type of adventure you're looking for and they will help you find the right trip.



You certainly don't have to be a fitness guru to enjoy a Backroads trip, but you will get more out of your adventure if you are reasonably fit. Try running, hiking, swimming or other aerobic activity for at least 20 minutes, three times a week, to help you stay fit. If you're choosing a biking trip, the best training is to get out and ride—hills and flats—several hours at a time on consecutive days. The key is to just do it—and want to do it again the next day. Once you reserve a trip with us, we'll send you specific training tips for your trip.



Overview
Backroads FAQ
Brochure Request
Contact Us


Email a friend

Print-friendly page

On each day of your Backroads vacation, you'll have a choice of three mileage options. One day you might go for the most challenging option. The next day, you may take it easy by choosing the shortest route, leaving more time for relaxation, exploration or mingling with the locals. You and your fellow travelers may spread out over several miles or you may choose to walk/ride together. For your peace of mind, one leader covers the route in a Backroads van, ready to offer assistance, refreshments or a lift to the hotel (or the campsite).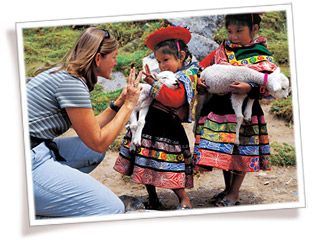 Our trips have people of varying ability so there's typically someone else traveling at your speed. This makes an ideal arrangement for friends and couples, who can spend the day with similarly fit travelers and then reunite for the evenings.



It's up to you to decide how far you want to go. Depending on the route options you choose and the pace you set, you'll typically spend three to five hours each day, biking or walking or—on our multisport trips—engaging in a combination of biking and walking along with such activities as kayaking, rafting or snorkeling.



On biking trips, one leader drives the support van, sweeping the route several times during the day and providing lifts and assistance as needed. Another leader rides the route, roving between groups traveling at different speeds. On walking trips, one leader usually takes the lead while the other brings up the rear. The amount of van support depends on the location of the walking routes. On trips with kayaking and rafting excursions leaders typically team up with an experienced local guide to give you support and instruction.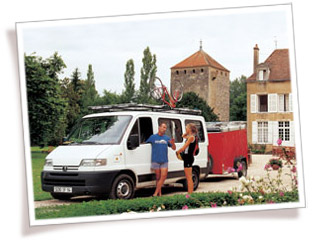 The leaders transport all luggage between inns (or campgrounds) in Backroads' special trailers. They'll also gladly pick up and transport any purchases you make along the way. You need only carry snacks, clothing and personal items needed for the day.



The average group size on all Backroads trips is 18. The maximum number ranges from 14 to 20 on our walking trips, and up to 26 on biking and multisport trips.



About half of the people who travel with us are between the ages of 35 and 55. Older and younger travelers are also well represented. Depending on your trip, you may meet solo travelers, families and couples. They'll represent a diversity of interests and occupations and share a love of active travel and the outdoors. About one-third of our guests are Backroads alumni, while another third are referred by a friend.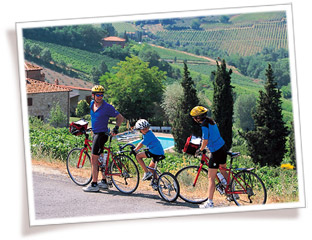 Backroads offers trips exclusively for families with kid-sized routes and activities. These trips feature family-friendly pricing. If you are not able to take a Family Trip, your family may be able to join a non-family departure.



We provide top-of-the-line bicycles for your use and enjoyment on all biking and multisport trips. In rare instances when Backroads bicycles are not available, models of comparable quality will be provided. If you choose to bring your own bike, our agents can offer tips on the best ways to ship it to the trip start.



We offer 20" and 24" children's bikes on all Family Trips, as well as Burley d'Lite carriers to tote children under 65 pounds, and the Burley Piccolo trailercycle for children ages 4-6 or up to 85 pounds.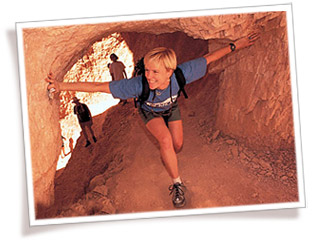 Our prices are based on double occupancy. If you would like a roommate, we often can pair you with one (of the same gender). If no roommate is available, there is no additional charge if you sign up more than 30 days in advance of trip departure. If you sign up within 30 days, a single supplement will apply. Single tents are available for rent on camping trips.


All lodging.
All breakfasts and most lunches, including our trademark grand picnics.
All dinners except for one, when you'll have the opportunity to sample the local fare on your own.
Snacks and beverages between meals.
Expertise and services of experienced Trip Leaders.
Additional guides and experts from the region on many trips.
Van shuttles to support a variety of route options.
Private guided tours at museums, historic sites, wineries and other select attractions where indicated on individual trip itineraries.
Comprehensive Travel Planner with detailed pre-trip information.
Special events, including wine tastings and other culinary experiences where indicated in the Travel Planner.
Equipment and experienced guides for kayaking, rafting, snorkeling, sailing and canoeing where indicated in the Travel Planner.
Park and other entry fees; campground fees on Deluxe Camping Trips.
Fares for trains, ferries and other travel noted in the Travel Planner.
Baggage transfers and porterage.
Gratuities at inns and restaurants.
Water bottle.
Not included: airfare, alcoholic beverages (Backroads provides wine at select events), personal expenses and gratuities for trip leaders.