Active travel with Backroads is the difference between looking at life and living it. Stand spellbound on the north rim of the Grand Canyon after a spectacular 40-mile bike ride. Breathe in the scent of lavender as you hike to a Provencal hill town. Listen to monkeys chatter overhead as you raft down a Costa Rican river. Bike. Walk. Hike. Kayak. Raft. Snorkel. Ski. 150 itineraries, 90 destinations. The choice is yours.


Overview
Backroads FAQ
Brochure Request
Contact Us


Email a friend

Print-friendly page

Give us your personal definition of "active" and we'll match you with a trip to make your own. All of our trips feature daily mileage options (routes of varying lengths and difficulty) and van support for that desired lift. Engage in as much or as little activity as you'd like, all at your own pace. Then, indulge in a little personal interpretation of the itinerary. Shop for ceramics in Tuscany or catch some chaise lounge time in Cozumel. Revel in the ease of having reservations already arranged and the most inviting routes mapped out, and let your Trip Leaders help you put the crowning touches on your version of the perfect active vacation.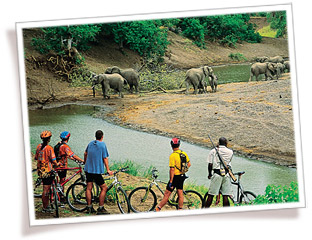 Backroads offers more than 150 different active vacations-bicycling, walking, hiking and multisport-in more than 90 destinations around the world. They've been creating extraordinary vacations for travelers of all ages and abilities since 1979. Before inviting you to join them, they spend several years researching and fine-tuning each trip to ensure your vacation is outstanding and carefree, down to the last detail.



Think about being involved, energized, alive...NOT passive, as in watching the world go by from behind the window of a car or tour bus. Traveling actively means traveling under your own power and at your own pace. With Backroads, it means getting out there by foot, bicycle, water or ski-seeing, touching, feeling and experiencing. It means trying out the native greetings, meeting the locals, making new friends-and having a whole lot of fun.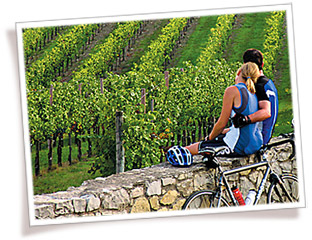 Couples, solo travelers, families. Century bikers and leisurely pedalers. Serious hikers and weekend walkers. Groups of friends, families gathering for a reunion, business associates, honeymooners. Nearly everyone can travel actively-it's just a matter of selecting the trip that's right for you.



Pedal along a gently rolling country lane or tackle challenging hills. Enjoy a leisurely route through meadow and forest, or push yourself to a personal best on mountain trails. Camp beneath a star-studded sky, or sink into the comforts of a well-appointed inn. Consider your preferred style of travel and we'll help match your dreams with our adventures.



Backroads takes the work out of your vacation. They handle all the advance planning and trip logistics. With a choice of daily mileage options, you can ride, hike or ski at your own speed. With their conscientious van support, you won't need to carry any extra gear or purchases. If you just want to take a break, their leaders invite you to grab a seat in the support van, sip a cool drink and relax.



The dining on their trips is sumptuous, whether indulging in a feast at a Michelin-starred restaurant on their European inn trips or fill their plates with gourmet campfire fare like barbecued salmon, the freshest vegetables and breads, and their "to-die-for" Chocolate Decadence. No matter where in the world you go with Backroads, you'll sleep beneath the best roofs the region has to offer-luxurious hotels, charming inns and historic lodges-or under the stars in beautiful campgrounds.



Backroads goes to great lengths to hire the best leaders in the business. Two or three professional Backroads leaders accompany each group on the road, offering logistical and mechanical support, a helping hand and a terrific travel attitude.



Interested in learning more about Backroads Tours?
Call us at: 905-857-1556 or 800-563-2338
Or send us an email at: customercare@explorata.ca
For more information also check out this page: Backroads FAQ