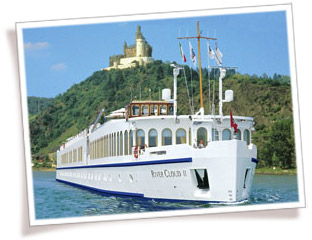 Canal and river cruising is one of the most relaxing and intimate ways to experience Europe, without crowds and in great comfort. For those who appreciate fine food and good wines, peaceful vistas and an exciting new destination each day without ever leaving "home," canal and river cruising has become a favorite way to travel. Following are some of the many reasons why A&K offers simply the best way to cruise in Europe.


Brochure Request
Contact Us


Email a friend

Print-friendly page

Canal cruising is also often referred to as "barging" because your vessel is a reconditioned working canal barge that has been lovingly transformed into beautiful barge-hotel! For the most part canal cruises emphasize relaxed, leisurely travel in country regions filled with often-overlooked sightseeing treasures. The actual miles covered on a canal trip are relatively few, with frequent opportunities for waterside activities such are towpath cycling and village rambles.

Barges are small romantic boats, like charming floating country inns. They accommodate only between 6-24 passengers, and each boat is distinct in their amenities and décor. However, you can expect expert service, gourmet food, and a wine cellar filled with local wines from the region you are cruising through. Most barge cruises are all-inclusive including food, drinks, sightseeing, and use of the barges own collection of bicycles.



From Charter, Hotel, or Self-Skippered vessels, Abercrombie & Kent offers a choice of 29 of the finest vessels cruising Europe's most scenic and historic waterways. All have cabins with private facilities; central heating, air conditioning or air cooling (except 'Actief', 'Shannon Princess' and 'Scottish Highlander', which have fresh air circulated to every cabin) and portholes/windows; all offer exceptional service with distinctive dining; and all include spacious lounges, plus sundecks for al fresco sightseeing.



There are many specialty barge departures that can cater to your specific unique interests. Whether you choose to savour the finest vintages in the regions where they are produced, play golf on Scotland's challenging courses, marvel at the springtime tulips of Holland, go antiquing in London, or fish Europe's finest rivers and streams, we can find a specialty departure for you.

Walking cruises
Wine or beer cruises
Opera & theatre charters
Painting & art charters
Antiques cruises
Fishing charters
Golf charters
Cycling charters
Tennis charters
Family cruises
Flower & garden cruises
Cooking cruises
Plus, optional hot air balloon excursions are also available for most barging routes.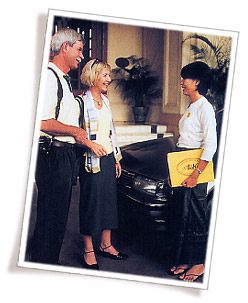 Our staff delights in making your trip enjoyable and memorable. Your first encounter with this enthusiastic team is your welcome toast. After settling on board, it's time to let the pampering begin. Our guests have been known to have friendly "arguments" over who is taking home the steward or chef, and many passengers form life-long friendships with the dedicated staff, who come back to these barges year after year.



This is a highlight of canal and river cruising, and shore excursions are included in the cost of your cruise. Travel with your own guide to some of the most fabulous, historic and extravagant destinations in Europe, from opulent châteaux to quaint villages, ancient ruins to traditional vineyards. You'll also have time to browse on your own, or ask your guide for recommendations on shopping for local crafts or vintages.



This can be a problem for travellers affected by long flights and time changes. If you prefer to arrive in Europe a day or so before your cruise begins to relax and recover on your own, A&K can arrange for your hotel and any other services you may require. We're on site in Europe to assist you in your travel needs.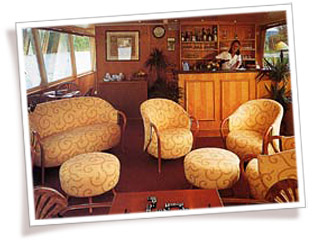 The rates for our barge and river cruising tours include everything:
Cruise accommodations
Breakfast
Elegant buffet lunches
Escorted assistance to your barge embarkation point, including first-class TGV rail tickets, where applicable in France
Four- or five-course dinners
Bar drinks (except aboard 'Anacoluthe,' 'Chardonnay,' and 'Provence' departures) and wine with meals
Excursions and entry fees
Use of bicycles or other equipment as available
All taxes

Interested in learning more about A&K?
Call us at: 905-857-1556 or 800-563-2338
Or send us an email at: customercare@explorata.ca