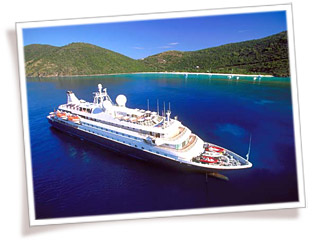 As one of the privileged few aboard your SeaDream yacht, you'll have the chance to experience some of the loveliest harbors in the world, secluded spots that guests aboard crystal sands of SeaDream's Caribbean or snorkel its luminous waters. Play with the water toys in the BVI's or savor the French atmosphere of St Bart's. Travel to the Med with us, and delight in the sophistication of the French and Italian Riviera, the pastel charm of the Amalfi Coast or the drama of a Spanish fortress. Shop till you drop or idle the day away in a seaside cafe.


Overview
Why is SEADREAM Unique?
Itineraries
Brochure Request
Contact Us


Email a friend

Print-friendly page
There's plenty of time, because our itineraries are planned that way. They're slow-paced yacht vacations for those who want to relax, enjoy and explore. On a SeaDream yacht, the world is your playground, revel in it as you will.

Typically SEADREAM I and II said on scheduled 7-night itineraries. For guests that can stay a bit longer, the itineraries are designed to be taken "back to back" for a unique 14-day yachting experience.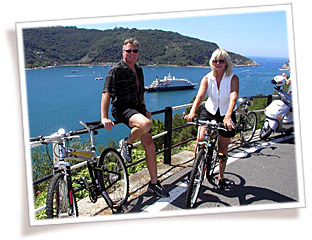 From May through October, SEADREAM I and II sail to classical yachting ports in the French and Italian Riviera, Costa del Sol, the Amalfi Coast, the Greek Islands and the Adriatic and Black Seas, including the classical yachting ports of Nice, Monte Carlo, Cannes, St. Tropez, Santorini, Barcelona and Portifino!

From November through April, SEADREAM I and II said the intimate yachting harbours in the Caribbean - St. John, St. Croix, St. Martin, Virgin Gorda, St. Barts, Jost van Dyke, Barbados, the Grenadines, Saba Nevis and more! In 2006, we are planning on visiting special ports in Brazil and Argentina.

Our Trans-Atlantic voyages feature special speakers focusing on wellness, health, world affairs, current news and aviation.