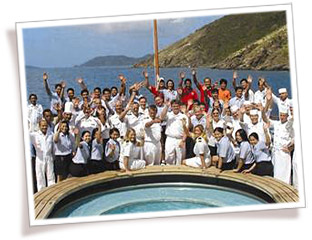 Our officers and staff are experts on our destinations. They frequently invite our guests on their shore-side casuals to share their favorite experiences. Guests may have the chance to go snorkeling with the Captain in an area he knows well and enjoys. The Activities Director might lead guests on a shore-side hike that he has uncovered on a previous visit. Guests may also want to join the Chef for a visit to his favorite patisserie or to a fine fish market where he plans to select some delicacies to present on the menu that evening. There is no cost for these shore-side opportunities.


Overview
Why is SEADREAM Unique?
Itineraries
Brochure Request
Contact Us


Email a friend

Print-friendly page

On SEADREAM, guests are able to play 30 championship courses on our state-of-the-art Golf Simulator. Additionally, we have a partnership with the renowned Orlimar Golf Company, creator of the famed Orlimar Golf Clubs and other fine golfing equipment. Guests who wish to purchase Orlimar Clubs aboard after trying them out with the simulator may do so; the purchase will be drop-shipped directly from the factory. Our Activities Directors can also assist guests in arranging tee times at golf courses in our ports-of-call.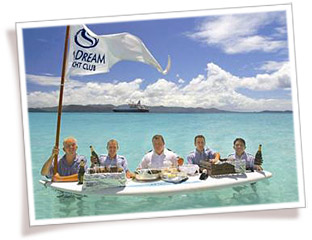 We use the word "Splash" advisedly. Ashore, on secluded beaches guests and crew toast and celebrate the great times they have experienced on their voyage. In addition, there is a beach barbecue or picnic. On voyages where it is not possible to host our Champagne and Caviar Splash ashore, we celebrate on-board around and "in" our outdoor swimming pool along with specially prepared surprise treats from the Chef. This is a signature SEADREAM event that the crew looks forward to and each guest will remember.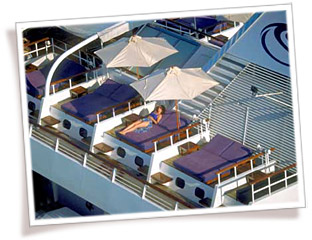 Each of our yachts features the sensational Balinese DreamBeds. These, highly popular, double sun beds are on Deck 6 by the Top of the Yacht Bar and are raised above the sightline of the yacht's railings to provide unobstructed views. Large umbrellas are available to provide shade when desired. The perfect place to sunbathe, read, look out to sea, or just snooze. Should a guest prefer to sleep under the stars, SEADREAM will gladly supply the pillows and a cozy duvet.


Our Sommeliers are masters of their wine cellars at sea. SEADREAM wine list features many of the top Old world and New world varieties and an array of little-known, but surprisingly enticing wines that are available for purchase. The Sommeliers also pour a complimentary selection of fine reds and whites at lunch and dinner.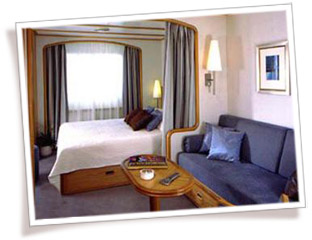 Each stateroom features a marble lined bathroom, BvlgariŽ toiletries, and plush 100 % Denzili Turkish cotton bathrobes with slippers. There are also separate, multi-jet shower massage units lighted magnifying mirrors and hair dryer. Each stateroom's living room area features an Entertainment Center with a flat screen television, CD and DVD systems, internet ready outlets and personalized stationery. Each stateroom also has a bar and refrigerator unit stocked with complimentary beer, soft drinks and bottled spring water. This bar can also be stocked with guests' choices of spirits and wines at minimal cost. Beds, which are conformed to guests' preferences as singles or doubles, feature the highest quality down pillows, Belgian bed linens and a choice of a duvet or woolen blankets.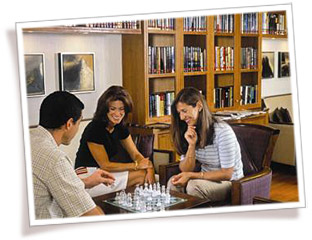 Yachting is a highly personal experience and so is our entertainment. There are no glitzy revues, no revolving stages with smoke and mirrors. There is an intimate Piano Bar, light music in the Main Salon along with first run movies and other special films in the Main Salon or by moonlight in the aft pool deck. There are CDs and DVDs available for use in the staterooms and iPods loaded with a large selection of music. Since SEADREAM guests are yachting, they also find ways to entertain themselves whether indulging in the art of conversation, a quiet moment to catch up on their reading, trying their luck at the Casino, taking time for an after dinner brandy and a cigar at the Top of the Yacht Bar, or requesting a tune at the Piano Bar, there is always something or someone to share the events of the day with.